Policy Work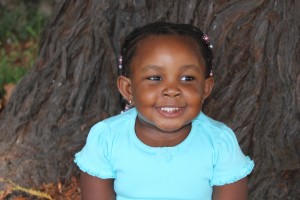 Good affordable child care creates stability and opens opportunities for children, families and communities.
But child care policies, laws and funding can be difficult to understand. With our legal expertise, we craft solutions that are transparent and fair to everyone involved in child care – children, families and child care providers. Long after public debate fades, we monitor policies and practices to ensure that new barriers or burdens do not develop.
---
Our Legislative Proposals in California 2019
Strong Start for CalWORKs Families Act – SB 321 (Mitchell)
The Basics About SB 321 A Strong Start for CalWORKs Families
Keeping Kids Close to Home Act – SB 234 (Skinner)
The Basics About SB 234 (Skinner), Keeping Kids Close to Home
Improving Child Care Access – AB 194 (Gomez-Reyes)
Federal
We are asking Congress to increase the Child Care Development Block Grant in FY20. Your organization can can sign on here.
The historic increase that Congress voted for in 2018 opened up opportunities for quality child care to more than 11,000 California families. Funds also implement the requirements of the CCDBG Reauthorization Act of 2014 in the areas of quality, health, safety, and annual inspections of child care programs.
Deadline for the Sign-On Letter to California Congressional Delegation is February 18, 2019.
Senator Patty Murray (D-WA) and Representative Bobby Scott (D-VA) introduced this act to address the child care crisis that families in America are facing. Has your Representative in Congress signed on as a co-sponsor?
The act will:
help more families get financial assistance for child care
support family, friend and neighbor care
improve pay for early childhood education professionals
assure quality improvements to child care programs
2) Child Care and Development Block Grant
The Child Care and Development Block Grant Act of 2014
This federal law authorizes the Child Care Development Fund (CCDF). It is the source of federal funding to states to increase the affordability and quality of early care and education.
California can expect $252,727,000 in additional child care funding from the federal government in 2018. This boosts the Legislature's ability to budget new funds to help families pay for child care. Click here for information about the State Plan and CCDBG background.
---
Recent California Legislation
The Child Care Law Center 2017 Legislative Roundup  – a short synopsis of laws that passed, were vetoed, or will continue next year related to child care and families.
 

Updated Family Eligibility Rules

– California enacted new eligibilty guidelines for families through the state Budget 2017. Families will earn up to 85% of the State Median Income and keep their affordable child care;  these families will receive a minimum of one year of child care services.
Read our full analysis of how SB 3 (Leno),  California's new $15-per-hour minimum wage law, will impact the child care industry 

here

.
Bringing Child Care Policy In Line with the New $15-Per-Hour Minimum Wage
The  Minimum Wage Task Force of the State Advisory Council on Early Learning and Care presented recommendations to Governor Brown. Read them here in pdf or

accessible

format.
The top recommendations were included in the 2017-2018 California budget.
---
Resources