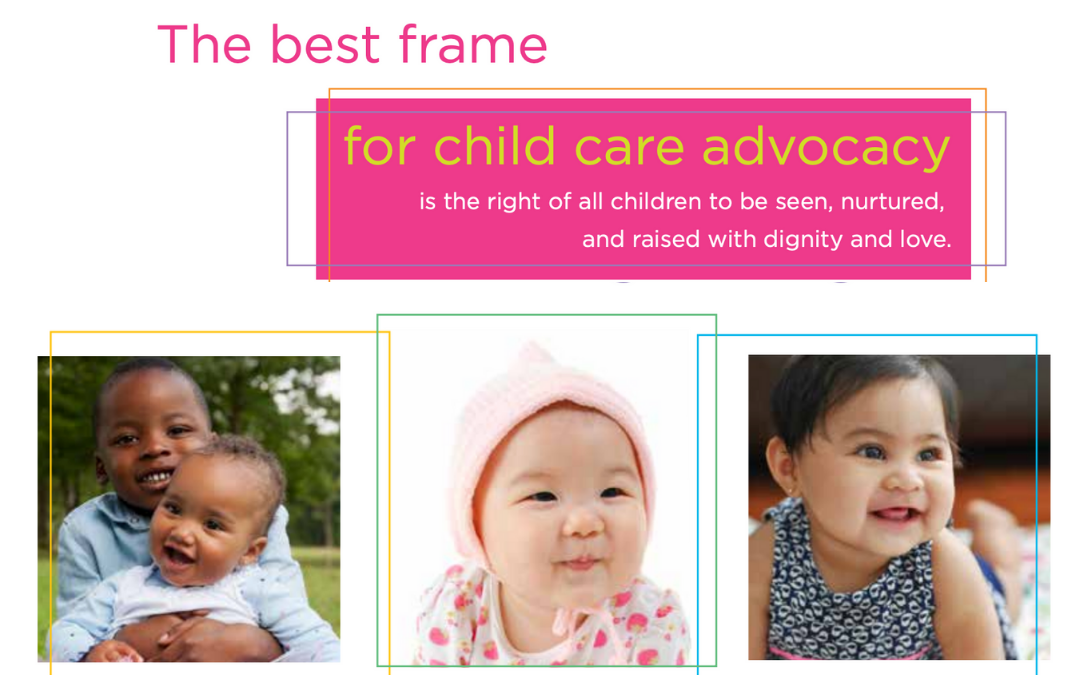 "The job of a good message is to make popular what we need said. The question for us is, 'what do we wish people believed?'" – Anat Shenker Osorio
We are thrilled to announce the release of our ECE Advocates' Toolkit for Effective Messaging! This toolkit offers guidance to educate and inspire action in the early childhood education community through clear and targeted messaging. Guiding advocates toward community and research-based communication strategies will help win more child care funding and ensure fair wages and nurturing care for child care providers and families.
Our partners in this 2-year project, cognitive linguist Anat Shenker-Osorio of ASO Communications, strategic communications firm, Lightbox Collaborative, and input from more than 30 organizations in Los Angeles, have collaborated with us to set the tone on the conversation of child care.
When we can advocate for child care as a racial justice issue and basic human right, we are shifting the frame through which we look at child care. Under our model, we should care for children because it's the right thing to do for a just society, not because of future economic gain. Providers deserve fair wages to care for their own families and to repair the harm of racist child care policies. Children deserve to be seen, nurtured, and raised with dignity and love.
Please join us in our messaging journey by using this toolkit and sharing it with your partners and supporters.
Click here to read and download the full toolkit.