---
This page orients legal services attorneys to the intersection of child care law with disability rights, housing rights, and subsidized child care. Legal services attorneys can contact us for free technical assistance and training.
---
Laws that Affect Child Care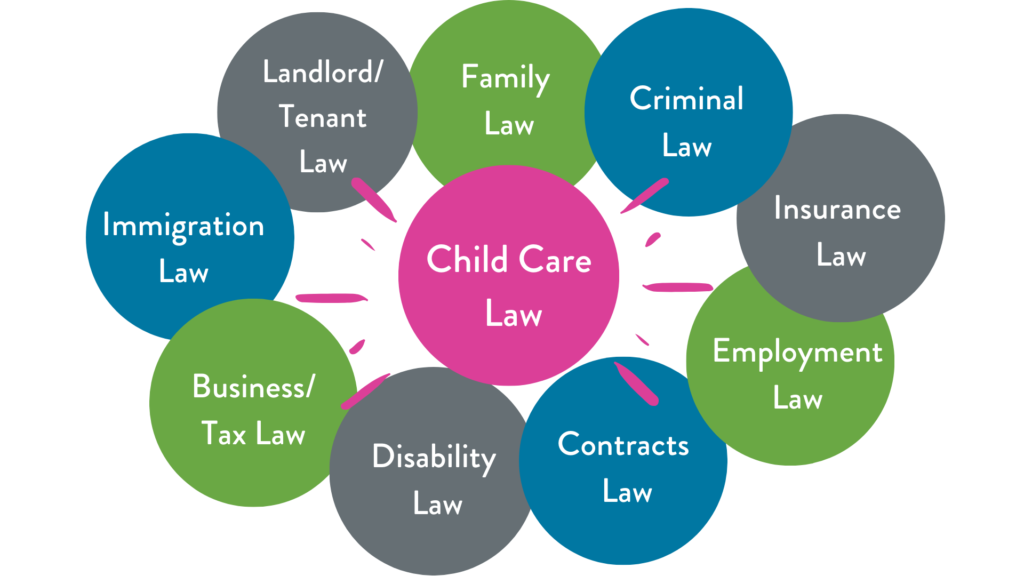 ---
Laws and Agencies that Govern Child Care in California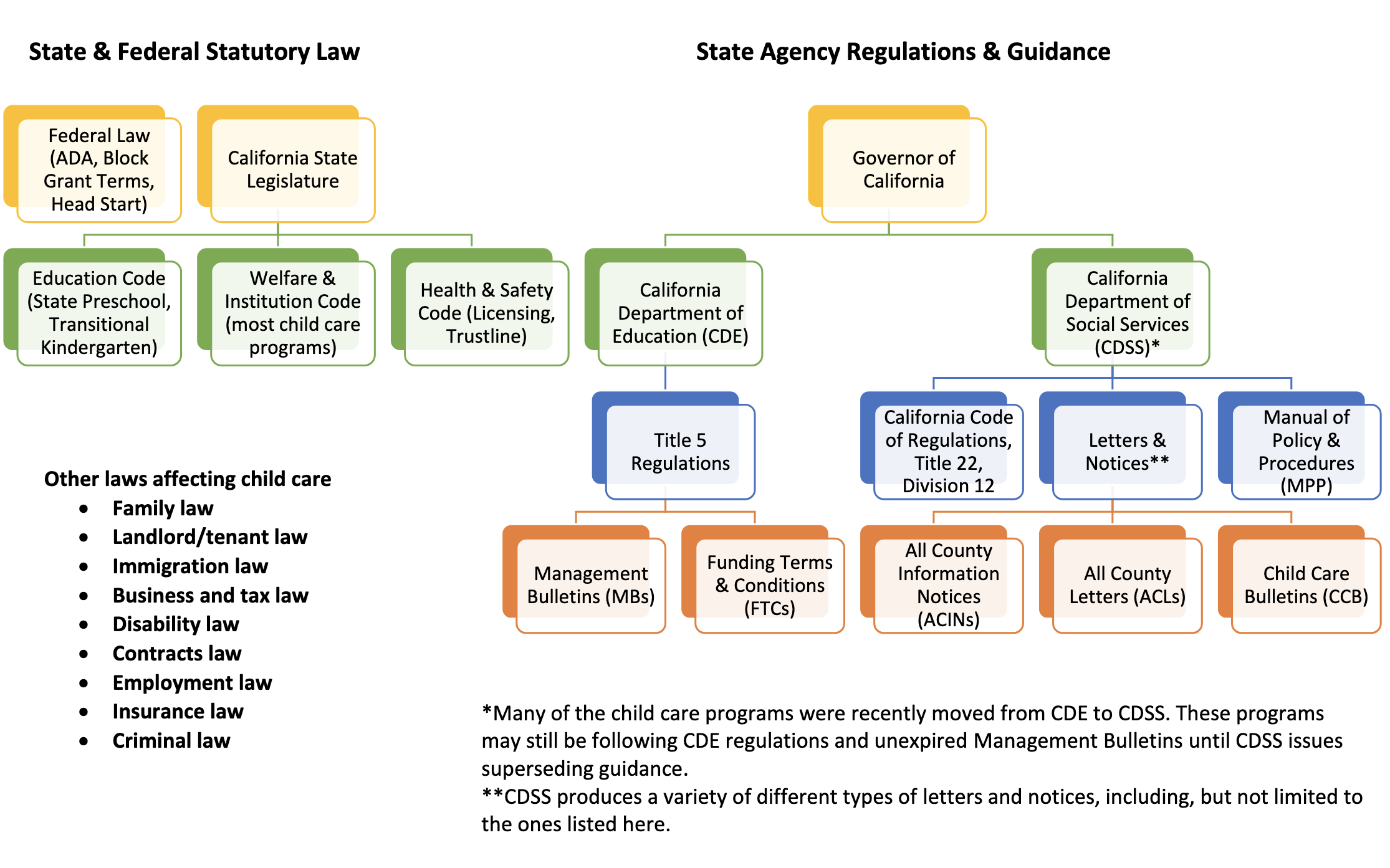 ---
Families May Qualify for Child Care Subsidies
Families may get help paying for child care in these settings: licensed family child care homes, licensed child care centers, and license-exempt care from a family member or friend. Learn more about qualifying for affordable child care.
---
Sign Up for a Training
We offer trainings for child care providers, attorneys, families, advocates, and more. This training calendar is routinely updated.
We invite you to check back soon if you do not see any
upcoming events relevant to you!