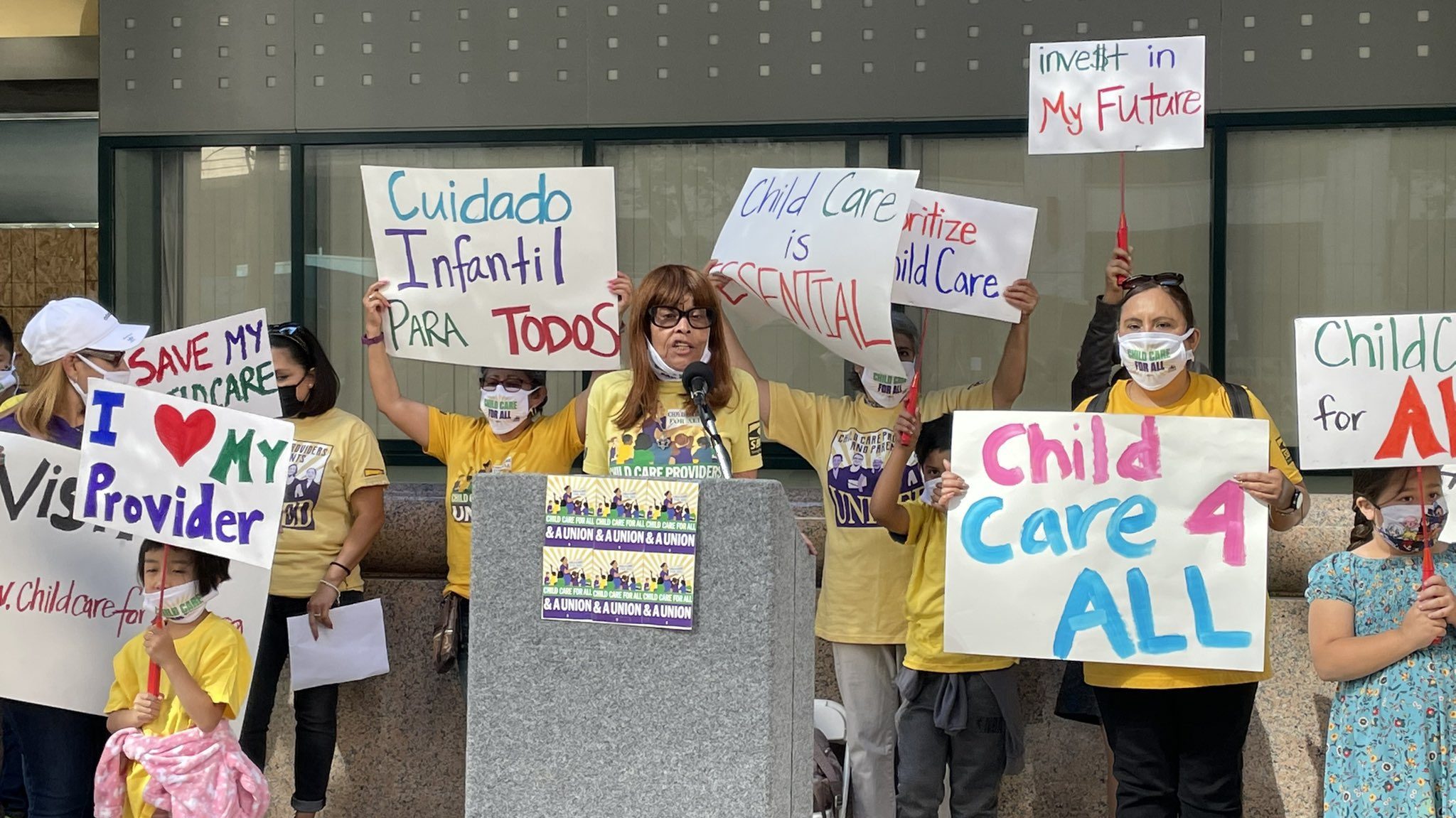 ---
When Black and Brown people can work, live, and raise their family with dignity, a more equitable society is possible for everyone.
The Challenge
The majority of people working in child care and the majority of families eligible for subsidized child care are people of color. Their economic and educational success has been undermined by discriminatory child care policies rooted in racist laws.
Read More

The Solution

Acknowledge and repair the longstanding racial injustices in child care.
Change laws that negatively impact families and child care providers of color.
Empower legislators to understand that directing resources toward providers and families who have been historically divested from, we can repair a damaged child care system.

What we're doing

The Child Care Law Center's Four Point Reform Plan ensures racial justice for Black and Brown people in child care policy. With urgency, we pursue:

Increased payments to both licensed and licensed-exempt child care providers.
Eliminating family fees (copayments) for parents with subsidies in publicly funded child care.
Protecting child care providers' legal right to provide child care in any residential property in California.
Redefining the word "quality" In the Quality Rating and Improvement System (QRIS) to exclude markers that are discriminatory toward children of color.

To support this work we use our legal expertise to analyze the impact of child care policy on Black and Brown families, engage those most impacted with listening sessions and focus groups, and conduct formal and informal meetings on the "racist roots of child care policy" with legislators and child care advocates and leaders.