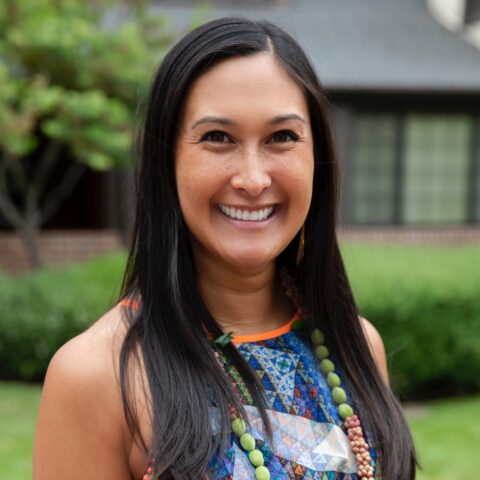 "We can collectively regain our faith in the transformative power of love by cultivating courage, the strength to stand up for what we believe in, to be accountable both in word and deed."

bell hooks
Julia Forte Frudden believes that those most impacted by social challenges should be leading the way on designing and implementing solutions. Ms. Forte Frudden is the Senior Project Manager and Evaluator at the Child Care Law Center. She has been an early childhood advocate for over seven years and has been in the field of education for over a decade. At the Law Center, she manages the Fair Housing Testing project, which focuses on helping family child care providers enforce their housing rights, and works on local and state advocacy campaigns. Previously, as Director of Community Advocacy of the Law Center, Ms. Forte Frudden co-led the legislative campaign to pass SB 234, the Keeping Kids Close to Home Act, which strengthened family child care providers' rights and protections. Outside of the Law Center, she has experience in qualitative and quantitative research, as well as project managing early care and education evaluation and research projects. Additionally, she previously taught first grade for four years. Ms. Forte Frudden received her master's degree in Public Affairs from the Goldman School of Public Policy at the University of California, Berkeley and her bachelor's adegree in Political Science from Pepperdine University.
For more information or questions about the Law Center's Fair Housing Testing project or local and state advocacy, including issues impacting family child care providers, please contact Ms. Forte Frudden.