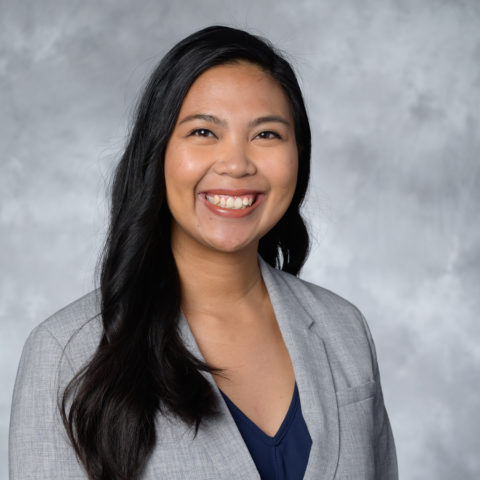 "All you've got to do is call, and I'll be there–you've got a friend."

James Taylor, You've Got a Friend.
Karina Laigo directs her passion to help others in public service through her work at the Child Care Law Center, providing legal assistance to family child care providers, parents, and elected officials. Ms. Laigo is on the legislative advocacy team, and through her role at the Law Center, has helped activate thousands of supporters and lawmakers to support the Family Fee Pandemic Relief Act (AB 92), which was adopted into the 2021-22 State Budget by Governor Newsom.
Ms. Laigo reaches child care providers and families with crucial Covid-19 updates, from information about vaccines to specific pieces of legislation. To share this key information with families and providers, she manages the Law Center's Frequently Asked Questions (FAQ) pages, which can be found on the website. Ms. Laigo received her JD degree from California Western School of Law and her bachelor's degree from California State University, Long Beach.
For questions regarding legislative advocacy, including universal preschool and the federal Build Back Better Act, and for inquiries about child care policies, including issues with APs, CDSS or disability questions, or about the Law Center's racial justice work, please contact Ms. Laigo.